Annacia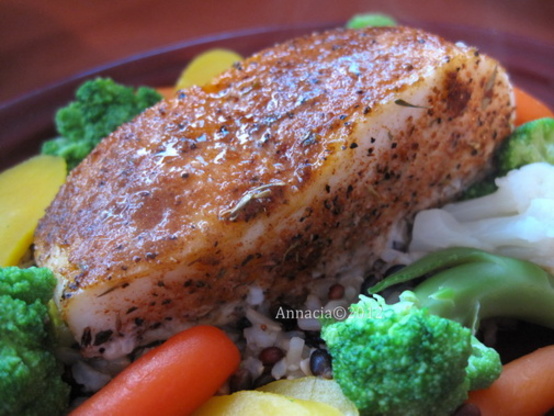 I had this in a restaurant I worked in. You can have it with just butter or spicy like I like. It's great with rice and it's fast.

Top Review by Bergy
This is so simple and so good - I don't microwave but I dotted it with butter, sprinkled with cajun spice covered it with foil and baked in 375f oven for 15 minutes served with lemon wedges & Tartar sauce also had English Peas, African carrots & mashed potatoes. I used Chilean Sea Bass Great dinner thanks dienia bennett - lovely recipe Added comments: 13 Mar I made this recipe again just like the first time I served this to a very picky eater and she loved it. Normally eats half of what she is served and she ate the whole serving - Believe me this is a compliment Thanks again
Put piece of fish in a gratin dish; sprinkle with spice and dot with butter.
Put plastic wrap over dish and microwave until fish is done (about 3 minutes in my microwave).