gailanng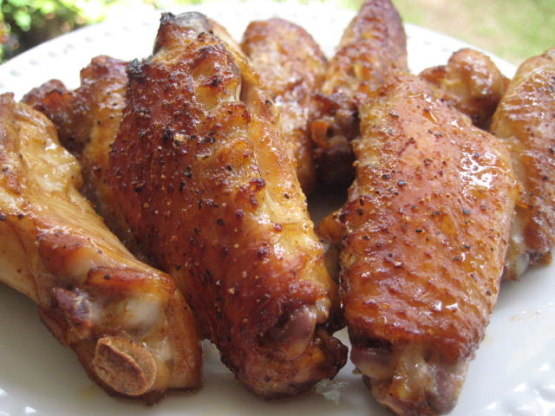 Not sure how this recipe got such high marks... It says to roast the wings for THIRTY minutes on 450 F?! After 20 minutes, mine were burnt on the tops. Thank goodness I came to check on them when I did. DON'T BAKE THESE WINGS FOR LONGER THAN 15-17 MINUTES!! And keep an eye on them! Gosh! Someone, please fix the recipe instructions!
In a medium sized bowl, whisk together soy sauce, vinegar, honey, oil, garlic, red pepper flakes and black pepper.
Add chicken wings and turn to coat.
Marinate covered in refrigerator 2 hours or overnight.
Heat oven to 450°F.
Place wings on rack in broiler pan.
Roast for 30 minutes.
To crisp skin if desired,increase oven temperate to broil.
Broil wings for 1-2 minutes or until skin is crisp.