gailanng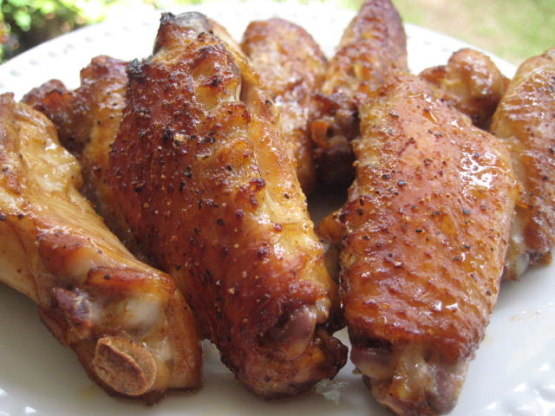 I haven't tried these yet, I do find the comments odd though, most people are saying that these are not spicy so they are adding more hot seasonings. Come on folks, spicy does not always mean hot, spicy means flavorful as well. Judging from the spices used in this I bet that they have a wonderful, complex flavor. Burning mouth is not always a desired effect.
In a medium sized bowl, whisk together soy sauce, vinegar, honey, oil, garlic, red pepper flakes and black pepper.
Add chicken wings and turn to coat.
Marinate covered in refrigerator 2 hours or overnight.
Heat oven to 450°F.
Place wings on rack in broiler pan.
Roast for 30 minutes.
To crisp skin if desired,increase oven temperate to broil.
Broil wings for 1-2 minutes or until skin is crisp.