Spicy Asian Noodles With Chicken
pammyowl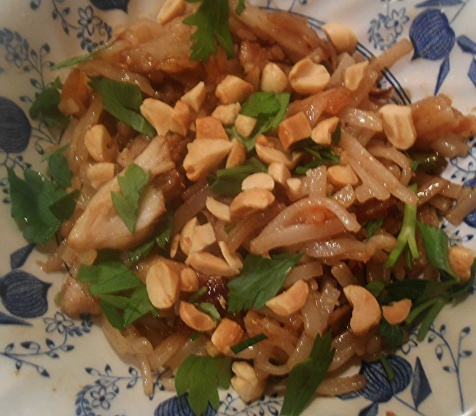 From Cooking Light March 2009 - You can prepare this a day ahead. It's great for lunch.

We loved this! I did add tons more veggies. Hubby added simmering chicken broth to his to make it more of a soup. He loved his, I loved mine! Thanks for posting.
Heat 2 t. oil in a small skillet over medium-high heat. Add ginger and garlic to pan; cook 45 seconds, stirring constantly. Place in a large bowl. Stir in remaining 1 t. oil, chicken, and next 6 ingredients.
Cook noodles according to package directions. Drain and rinse under cold water; drain again. Cut noodles into smaller pieces. Add noodles to bowl; toss well to coat. Sprinkle with peanuts.