Spicy Asian Chicken Pasta
mikey ev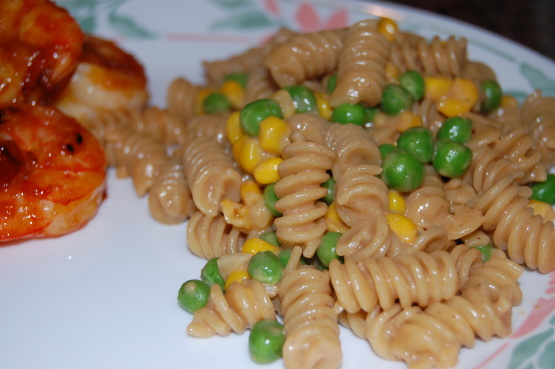 I LOVE this sauce! It's a bit spicy, so, if you don't want the heat, cut back on the Jalapeno and hot sauce. But I LOVE it spicy! You could substitute shrimp or pork cubes very easily in this ample main dish. Or, leave the meat out completely and add some chopped peanuts. YUMMY!

Like other comments - I did a little tweaking on the sauce: one time I used red chile flakes and hot sauce in lieu of jalapeno's the other time I used a 7.7 ounce can of chopped jalapeno's (which turned out very spicy!) -but this a great recipe to build on. I served over basmati rice instead of pasta and topped with cilantro. Thanks!
Heat 2 T oil in a large saucepan over medium heat.
Add garlic and jalapeno.
saute 3 minutes until tender but not brown.
Add coconut milk, peanut butter, soy sauce, lime juice, sesame oil, ginger, honey and hot pepper sauce.
Whisk until smooth and bring to a simmer.
Remove from heat.
Season with salt and pepper.
This sauce can be made well in advance, covered and refrigerated.
Heat remaining 1 T oil in a large skillet over medium high heat.
Add bell pepper, mushrooms, and green onions.
Saute 3 minutes.
Add chicken and saute until cooked through,about 3 more minutes.
Add sauce.
Simmer until heated.
Cook linguine in a large pot of boiling, salted water until al dente.
Drain.
Pour heated sauce over pasta and toss to coat well.
Divide among plates and serve.