dysonr88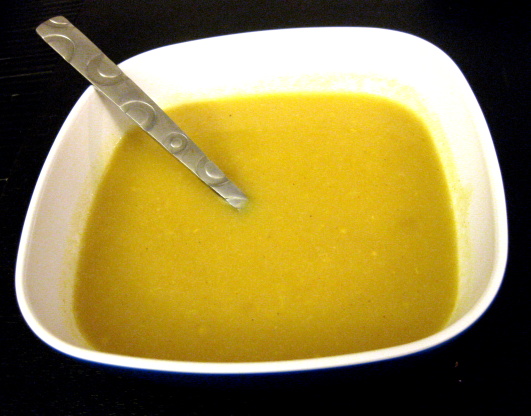 This is an amazing soup! I've just gone vegetarian, and I've been experimenting with soups. It's very easy to make. The spice is mild, compared to what I normally make. If you want your soup to be spicier, add more than 1 tsp of cayenne pepper.
Heat butter and oil in large pot until butter begins to foam. Add onion and garlic, and cook for 2 minutes.
Add cayenne, curry powder, and ginger. Stir for 1 minute.
Add parsnips, apple, and honey. Cook for 5 minutes.
Pour in the stock. Bring to a boil, then reduce heat and simmer for 25 minutes. Let it cool.
Strain out all chunks and puree in blender. Add puree back to liquid, whisk together.
Reheat to serve.