Rita1652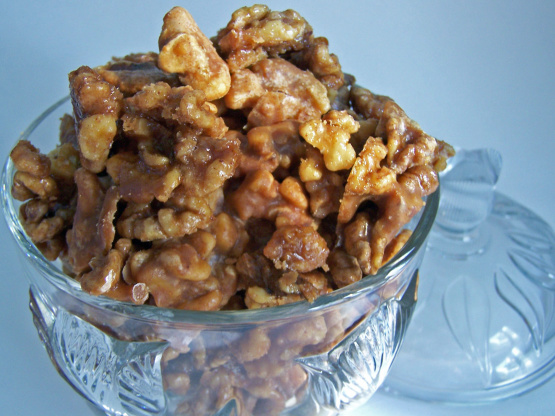 "WHERE'S MY NUTS?" Every year at Christmas, my mom has friends and family asking her this very question! She makes these tasty treats every year for Christmas. These sweet treats are even gobbled up by the avowed nut haters in the family!

Outstanding flavor........easy to make!
Combine sugar, cinnamon and evaporated milk in medium saucepan.
Bring the mixture to a boil, stirring constantly.
The mixture should be brought to the soft stage, which is at 235°-240° on a candy thermometer.
The soft stage is when a small amount dropped into cold water forms a soft, flexible ball.
Add the nuts and vanilla.
Stir until the mixture can no longer be stirred.
Turn out on wax paper and let cool.