Ambervim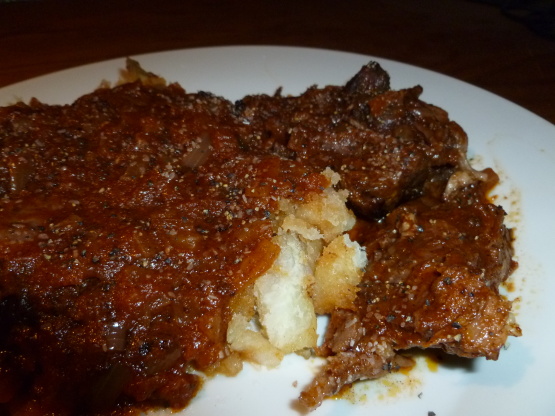 One of my favorite foods on a nice fall day. It is nice served with roasted root vegetables.

This was the first venison roast we prepared and this recipe worked very well...we will be having this one again!<br/><br/>[We did decide to cover it with aluminum foil and basted it a couple of time just to ensure it didn't get dried out on the top/edges.]
Brown roast, in bacon fat, on all sides, in roasting pan.
Mix remaining ingredients together. Pour over roast.
Cook 3 hours in a 350 degree Fahrenheit oven for 3 to 4 hours.