Annacia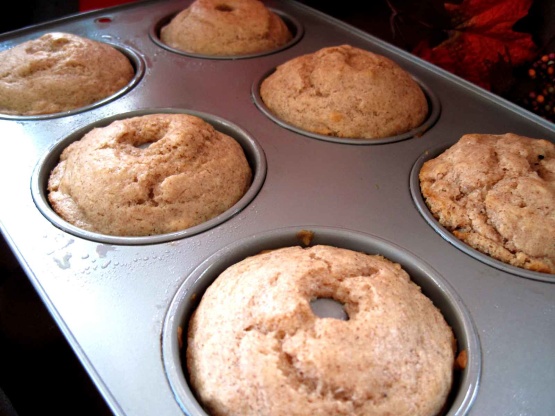 Adjusted from Williams Sonoma collection recipe...a very nice spiced muffin. If you love cinnamon, clove, nutmeg and allspice you will love these muffins. I love them with a fresh brewed cup of coffee or tea.

These were very good. I didn't add the currants. The aroma from the spices was wonderful and the family loved them.
Preheat oven to 400F (200C) and prepare muffin tins by greasing or lining them with paper.
In a large bowl, stir together the flour, sugar, baking powder, salt, nutmeg, cinnamon, cloves and allspice - then set aside.
In a medium bowl, whisk together the egg, cream, milk, melted butter (and currants if you are using them).
Add the wet ingredients to the dry ingredients and stir JUST UNTIL BLENDED (do not overmix).
Spoon into the muffin tins, filling 2/3rds full.
Bake for about 20 minutes or until pick comes out clean.
Cool in tins for 5 minutes before removing to wire rack to cool completely.