Tempeh is a great cholesterol-free sub for beef. The spicy marinade makes this a delicious sandwich without the need for mayo!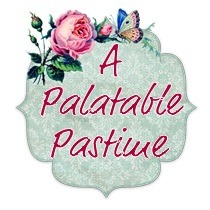 These sandwiches were easy to make and quite tasty! The tempeh had a firm texture similar to veggie burgers with a slight nutty taste. The sauce for these gave an Oriental taste that was not very spicy but was definitely flavorful. I used 8 oz. tempeh in this recipe, and it made 4 sandwiches. I can't see one person comfortably eating 8 ounces of tempeh on one sandwich. I might like to try this with some cooked ramen sometime (instead of on a sandwich) for a quick and easy lunch. Thanks for a nice recipe!
Cut the tempeh into 4 large pieces.
In a medium bowl, combine the water, soy sauce or tamari, apple juice, honey, garlic, coriander, ginger and pepper In a large no stick frying pan over medium heat, lightly brown the tempeh on both sides.
Add the marinade mix and cook until the liquid evaporates.
Remove from the heat.
Slice each piece of tempeh in half horizontally to make it thinner Place on half of the bread slices.
Add the lettuce or sprouts and tomatoes or avocados.
Top with the remaining bread.