Rita1652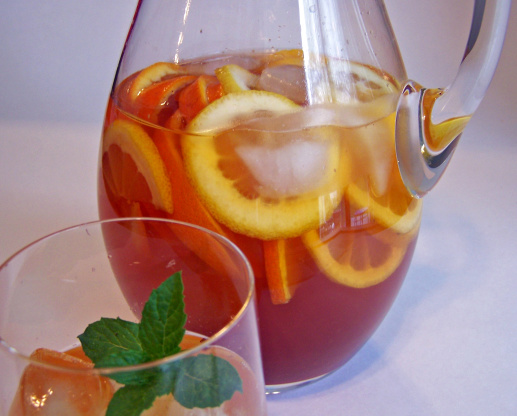 Recently came about this recipe and the combination of spices truly appealed to me. Keeping here for safe keeping until the weather thaws a bit. I will make this with Splenda but you should feel free to use sugar.
In a small saucepan, add sugar, ginger, allspice, cloves, and 1 cup of water. Heat over medium heat and stir until sugar dissolves. Bring to a boil; reduce heat and simmer 5 minutes.
Remove pan from heat and add teabags; steep 5 minutes.
Pour through a strainer into a pitcher. Stir in lemon juice, oranges, and 3 cups of cold water, gently crushing oranges with spoon.
Serve over ice.