najwa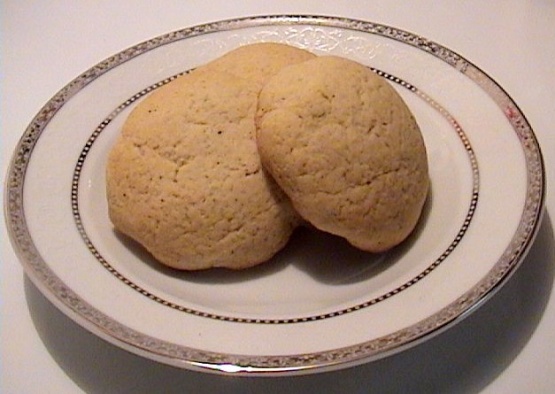 A wonderful little cookie that goes well with coffee, or tea of course! Makes alot!

I forgot to mention that I cut this recipe in half before I made all the modifications previously specified in my review. I'm sorry if this caused any trouble for anyone.
Preheat oven to 400 degrees F.
Mix butter and sugar until light.
Add eggs, cinnamon, nutmeg and cardamon.
Mix soda with buttermilk and add to mixture.
Add flour small amount at a time.
May be rolled into balls or dropped by teaspoon onto a cookie sheet.
Bake in oven aproximately 10 minutes or until just brown.
ENJOY!