Kree6528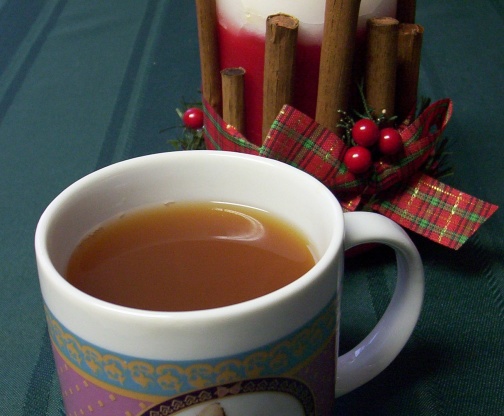 A quick and easy beverage to enjoy on a cold night of festivities.
Boil water.
add tea bags, cloves, one cinnamon stick and reduce heat.
Simmer for 3-5 minutes.
Remove tea bags, cloves, and cinnamon stick.
Stir in cranberry juice, lemon and honey.
Heat completely.
Serve in four mugs and garnish with cinnamon sticks.