Spiced Sweet & Salty Nuts
Chouny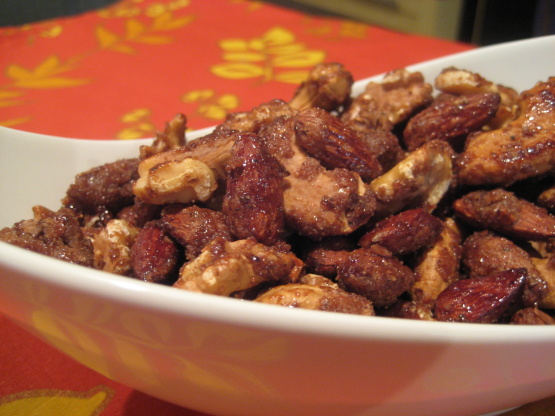 Need something to munch on with cocktails! Here's a great little recipe that I love to make in advance. So tasty and delicious, these munchies are also very good for you.
Spread nuts on a baking sheet, bake at 350 for 5 - 10 minutes or until they are golden and crunchy.
In a bowl, mix together all spices and sugar, salt & pepper.
In large skillet, add nuts with spice mix at medium high heat or until sugar melts and coats nuts. Shake skillet often to make and even coating and cooking.
Spread oil on baking sheet add the nuts, seperate them if they are sticking together and let cool.
Serve with your favorite cocktail!