Baby Kato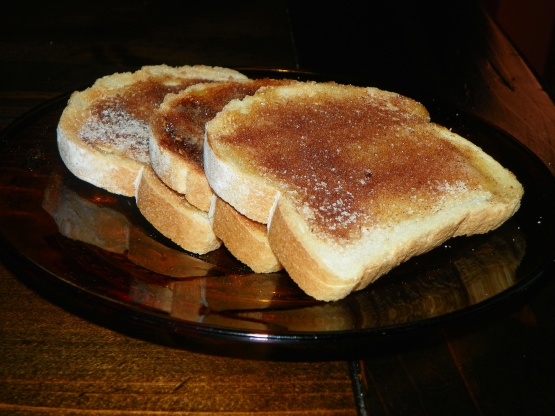 My mother passed this recipe onto me-- a simple recipe that is great for topping toast, adding to oatmeal, and so on! Make a batch and store it in an airtight container for easy access, especially on those busy mornings!

Wow, this combination is fantastic! I love ground nutmeg and I haven't had much experience using ground cloves but mmm the scent is wonderful and adding those 2 spices along with the cinnamon is just great! I did make one small change to the recipe, nothing major. As I was scooping the white sugar I thought these spices would be awesome with brown sugar so I used 1/4 cup of brown sugar and 3/4 cup of white sugar. I used this on my sago porridge this morning for breakfast. Wow! Loved it! Will definitely be using this recipe often. Thanks for sharing with us. Made for Sweet Traditions Tag.
Combine ingredients.
Store in airtight container.