jenne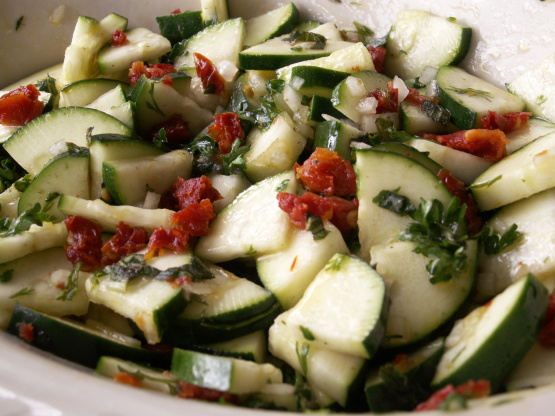 Based on a recipe from Carol Alt's cookbook, The Raw 50. She says in the intro to the recipe, "Marinating makes all the difference ... and this recipe is no exception. According to Raw Chef Dan Hoyt, in this spiced squash he created, the more you marinate, the better those veggies can absorb the spices and the tastier they will be. If you want a milder flavor, marinate them for less time." Prep time includes marinating time.
Combine sun-dried tomatoes, oil, onion, chopped fresh herbs, and salt together in mixing bowl.
Add sliced squash and toss to coat.
Allow to marinate 2 hours before serving.