lazyme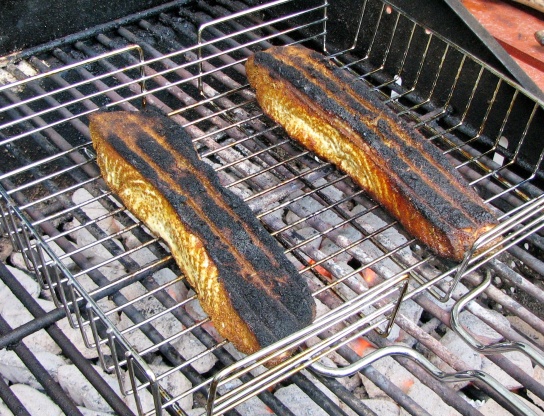 We're not huge salmon fans in our house -- we prefer a milder fish flavor. But this potent, easy-to-make spice mix magically erases all fish flavor so we can concentrate on the goodness of all those omega-3 acids. The recipe came from Cooking Light.

Top Review by ellie_
This didn't work out for us - I thought the spice mix masked the fish flavor and maybe a bit of oil or Pam may have helped to have a more flavorful and moiste fish. However I did skip the star anise, ground cardamom and turmeric which may have made a difference in how the recipe turned out.
Grind the fennel and star anise in a food processor or with a mortar and pestle.
Stir in remaining spices. Combine spices and salmon in a large plastic zip-top bag and shake to coat. Marinate for 1 hour. Broil or grill fish.