MsPia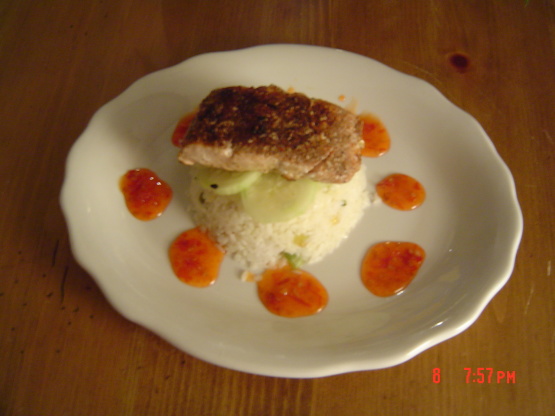 One of the ingredients for the rub is "Tajin", that is a mix of chilis, salt and lemon juice. Simply delicious.
Rub the spices into the salmon fillets.
In a medium frying pan heat the oil.Add salmon.
Cook 2 or 3 minutes on each side. . The salmon needs to be seared.
Serve with coconut rice ( Coconut Rice Recipe #60330 ) and decorate with some sweet thai chili sauce.