Prep 15 mins
Cook 30 mins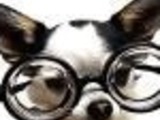 A little of this over cut-up fresh fruit which is then chilled -- heaven! You can vary the spices, adding such things as star anise or cardamom pods, cloves, allspice berries. If you have access to unsprayed rose petals, make your own rose water--there are recipes on Zaar--and save a ton of money. Note: cooking time is really cooling time.
Directions
Make a syrup by stirring the water and sugar together in a heavy saucepan over medium low heat until the sugar dissolves.
Increase heat to medium high; add cinnamon sticks; boil until the syrup is reduced to a scant one cup, about ten minutes.
Remove from heat, stir in the rose water and allow the syrup to cool.
Reviews
Most Helpful
Very nice. We had a little over fresh sliced strawberries & honeydew chilled together in the refrigerator. Made for NA*ME Tag! Come play!!

This {is} heaven! I used both cinnamon and cardamom for the syrup. Easy and elegant. Drizzled over fresh local fruit and garnished with a sprig of fresh variegated mint from our herb garden. Thanks, Chef Kate! cg ;)