Bergy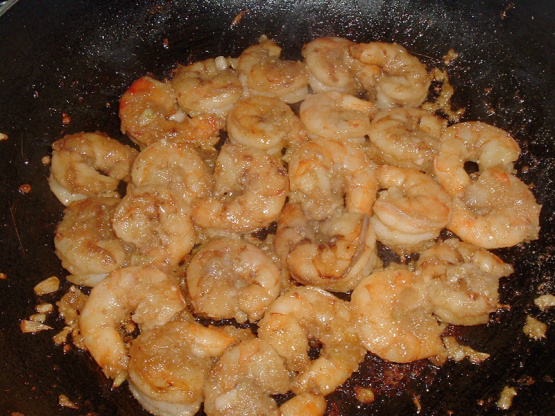 Friendly on the waistline! Finger food or a main dish served with noodles/rice and vegetables, a simple but very tasty dish. If you can't get lemon grass or lime leaves, the best substitute I can think of is to use grated lime zest. Marinating time not included.
Shell and devein the prawns, leave the tails on if you want.
Combine all the ingredients for the marinade, add the prawns, mix well, cover, put in the fridge and marinate preferably overnight.
When ready to cook, heat the oil in a non-stick pan and stir fry the prawns until cooked, you better do this in batches.