Prep 35 mins
Cook 30 mins

These tasty fried potato cakes come from Algeria. (Prep time includes chilling time for the potatoes.)
Directions
Peel & cut the potatoes into chunks. Boil the potatoes in water until tender then mash them in a large bowl. Mix in the eggs, spices, & cilantro.
With floured hands, form the mixture into round flat cakes about 3 inches in diameter. Cover & chill for 30 minutes.
Heat a thin layer of oil in a frying pan. Fry the cakes on each side until crisp & brown. Place on a plate lined with paper towels to remove excess oil. Serve hot.
Most Helpful
These were good but the flavor was a bit off for us. Just a tip, don't use too much oil or they may break apart and definitely don't miss the chilling time. I served them with a yogurt dip which went pretty well and ketchup, not so well. Made for 1~2~3 Hits March 2010 ~ It's Not Easy Being Green!!!

I reduced this and made a few small cakes for Buddha. These are very tasty and easy to do but felt it needed some onion flavor and perhaps some cheese too as another reviewer suggested. I topped them with sour cream, but Buddha said Salsa or Guacamole would be great too. This is a delicious recipe. :)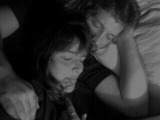 I love potato cakes! I ommited the cayenne because I had kids eating. I also made them into smaller cakes, I couldn't tell you how many lol but it was more then enough to serve 5 along side of Recipe #310035. Only thing I may have wanted to add was some grated cheese, but other then that these were a perfect addition to the meal, and tasted great dipped in tomato sauce.