Spiced Pork Sandwiches (Slow Cooker)
lazyme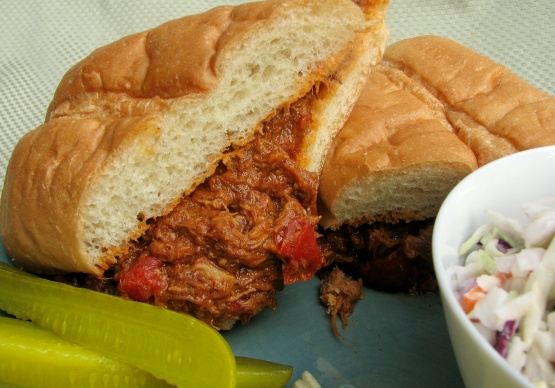 This is a recipe out of a Cooking Light book that I received from my swap partner in the 2007 annual cook book swap. It is a wonderful crock pot meal.
Combine first 10 ingredients in a 4 quart slow cooker.
Cover with lid and cook on high for 1 hour.
Reduce to low heat and cook for 8 hours or until the roast is tender.
Shred pork with 2 forks.
Serve with a slotted spoon on toasted buns.