Spiced Pork Loin Steaks With Prunes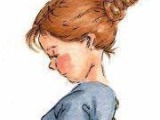 This braise of lean pork loin steaks cooks on it's own and need little attention. Here the pork is sweet and spicy, thanks to the addition of caramelized onion, prunes, spices and vinegar stirred in to sharpen the taste. Partner the casserole with fresh plain egg noodles, and stir fried green cabbage for a really special meal. the caramelized onions, mildly spiced gravy and prunes all add to the rich flavour.
Directions
Heat oven to 325*F.
Peel and thinly slice the onions.
Dip the meat in the seasoned flour.
Heat the olive oil in a roomy frying pan, add the pork steaks and brown each one on both sides.
Transfer to a large casserole.
Add theonions to the hot oil and stir to soften over a moderate heat.
Add the sugar and stir until the onions caramelize.
Stir in the spices, vinegar and 2 TBS cold water.
Simmer until the onions are syrupy, about 2 to 3 minutes.
Pour the caramelized onions over the pork.
Add the bay leaves, prunes and stock.
Cover with the casserole lid.
Set in the heated oven and cook for 1 1/2 hours.
Season with salt and freshly milled pepper to taste before serving.
Most Helpful
A very nice pork dish! I made it as written and served it with buttered egg noodles and sauteed cabbage as you suggested. I expected DH to push the prunes aside and he did. :) The next time I make it I would probably reduce the prunes as I found it a little sweet for my taste and would also reduce the cooking time to 1 hour. I will be making this again though. Thank you so much for posting.

DF bought a sliced pork loin on sale & did not know what to do with it. She was concerned about dried out pork. This recipe made moist & flavorful pork - similar to a Mirabella recipe (remember chicken mirabella?). We served with plain steamed rice & brussel sprouts - a modiciation of recipe #50680. My 10 yo godson (notoriously picky, the king of "no thanks") gobbled this up & asked for seconds...with gravy..& prunes (OMG!)! Thank you MarieAlice for a keeper recipe! I will be making this again for sure & may add some additional dried fruit, depending on what is in the pantry. YUM! YUM! YUM!

It was wonderful, very interesting combination of ingredients to produce a unique sweet tasting pork meat which cannot be emulated by the usual companion of pork with apple sauce. Highly recommended. Many thanks.