Nimz1466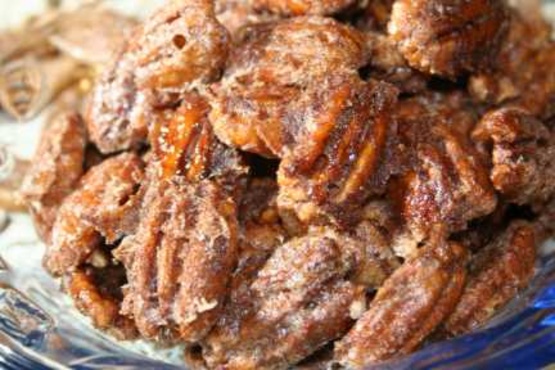 A sweet treat for holiday parties or to give as a gift.

I really liked this spiced pecan recipe. I was initially making a spiced pecan recipe that needed butter, but found that I had run out. I was relieved to find this recipe that was very similar, but needed no butter. This recipe was easily quadrupled to suit my needs. My only suggestion would be to cut back on the salt as it came out a little salty for my tastes (and I usually love salt). These make a nice gift, wrapped in individual goodie bags. Thanks!
Beat the egg white with water.
Stir in the pecans until wet.
In separate bowl, mix the sugar, salt and spices.
Sprinkle the spice mixture over the nuts and mix thoroughly.
Spread on a cookie sheet and bake at 300°F 30 minutes.