Boomette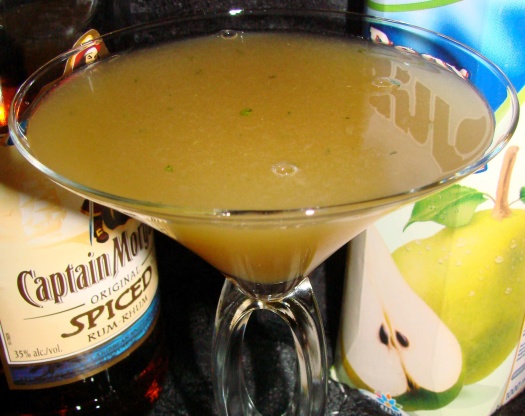 We just love pear nectar, rum and mojitos.... While this is NOT a mojito the mint certainly hints at that wonderful drink. Recipe from bartender at Jäger in Seattle with preparation alterations.
Quickly muddle mint in the bottom of a cocktail shaker.
Fill shaker with ice and add pear nectar, rum, lime juice, Simple Syrup and nutmeg.
Vigorously shake and strain into a chilled martini glass and garnish with pear slice.