GaylaJ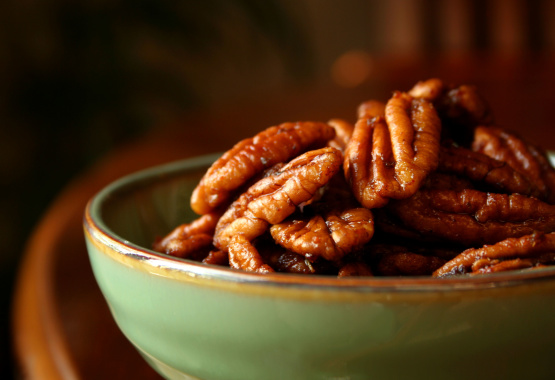 Cravings can be a good thing. I was craving something sweet, savory and nutty. I had something similar once, and I just took a chance on flavors that I knew worked well together. Great on salad with dried cranberries and feta cheese
In a non-stick skillet, melt the margarine.
Turn heat to low.
Add the spices and mix gently until they start to smell lightly toasted.
Add nuts and stir to coat.
Add salt and stir to mix inches.
Add sugar and stir until melted.
Continue tossing the nuts in the margarine/spice mixture for another minute, or until you can smell a toasted pecan aroma.
Turn onto a cookie sheet or plate to cool. You probably won't be able to wait long before you eat these gems!