Prep 30 mins
Cook 25 mins
These have been a favorite with my friends and family. I make these every year during the Fall season.
Directions
In a bowl, beat egg whites and water until frothy.
Add nuts to bowl and stir to coat.
Mix together sugar, pumpkin pie spice, and salt.
Add to nut mixture and stir to coat.
Stir in raisins.
Evenly spread nut mixture into two 15x10 inch baking dishes.
Bake at 300 degrees for 20-25 minutes or until lightly browned; stir every 10 minutes.
Cool.
Store in airtight containers.
Reviews
Most Helpful
I really like this recipe! Using egg whites in place of butter/oil really makes this so much sense. Next time I would like to replace the raisins with dried cherries and cranberries just for the fun of it!! Thanks so much for posting.
Really really great!!! I loved these so much, i've been munching on them all day long! I halved the recipe and made my own pumpkin pie spice since i didn't have any, but i had all the spices for it. I had this tub of mixed fancy nuts that i wanted to do something with, so i found this recipe. I used cashews instead of peanuts because i like them better and i even threw in some brasil nuts. I didn't add salt because they were already salted and it turned out great! I accidently forgot the raisins but didn't miss them a bit. Next time i will add them though, just to try it. Thank you for this really tasty recipe!!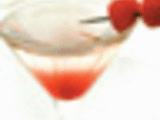 PixieDust, these were extremely tasty. Made these to go out as part of Christmas trays to my family. Only good responses. Agree with Aroostook about the egg whites. Made a distinct change from the usual butter or oil. thanks for posting!