Spiced Melktert Dutch Milk Tart
Ruth_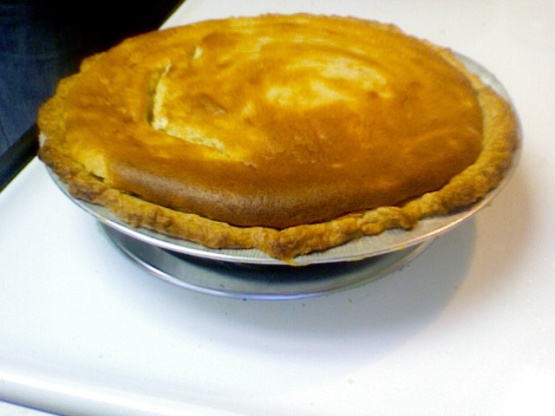 A South African Tart. For a richer vanilla flavor, add a split vanilla bean, with the seeds, to the milk along with the cinnamon stick, and omit the vanilla extract.

Top Review by Ruth_
I grew up in South Africa making Melktert, but have had little success in the States with making it. Finally a success story! This pie turned out incredible! I did make a few adjustments by adding 1/2 t salt and doubling the baking soda. I also added a teaspoon of cream of tater to the egg whites so that they would maintain their stiffness. I didn't have cardamon, but the pie had excellent flavor without it. I baked it for 25 mins until it turned golden brown. Next time I'll probably half the vanilla extract.

Excellent recipe, Rita. Thanks for sharing it!
Measure three-quarters of the milk into a saucepan, add the cinnamon, cardamom, nutmeg and heat to just below boiling point. Set aside to infuse for about 15 minutes.
Mix together the remaining milk, egg yolks, flour,cornstarch, sugar and baking powder. Strain the spiced-flavoured milk, pour into a clean saucepan and cook, stirring, until the custard thickens. Remove from the heat, and whisk in the butter and vanilla. Cool to room temperature.
Whisk the egg white stiffly and fold into the custard. Pour into the pastry shell and bake in a preheated oven at 375°F and bake for about 20 minutes more, until the filling is set. Slide the hot tart onto a plate, sprinkle with ground cinnamon whipped cream and serve warm or chill to serve cold.