Spiced Matzalan Meatballs
Peter J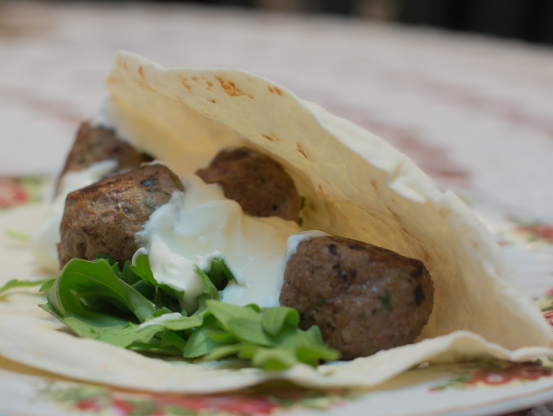 Moist little meatballs...top with low fat yogurt and red onion and salad,then roll them up in flat breads or flour tortillas..delicious and low fat too! Or use as part of an appy tray with drinks!!

Delicious little morsels! I did not feel like pulling out the food processor, so I grated the onion and then mixed everything together with my hands. Could not find the allspice, but they were nicely spicy without it. I mixed yogurt with chopped scallion and a little garlic, and stuffed the meatballs into a pita with some sliced cucumbers. I think these would also be nice over a saffron rice with a yogurt sauce.
Put everything into a food processor and whizz until well blended.
Using wet hands, shape the mixture into 20 meatballs and cook over hot coals or a non stick frying pan for about 10 minutes, turning frequently until well browned.
Serve in warmed flour tortillas, pitta or flatbreads with natural yogurt and lettuce leaves.