Spiced Marinated Tomatoes
GaylaJ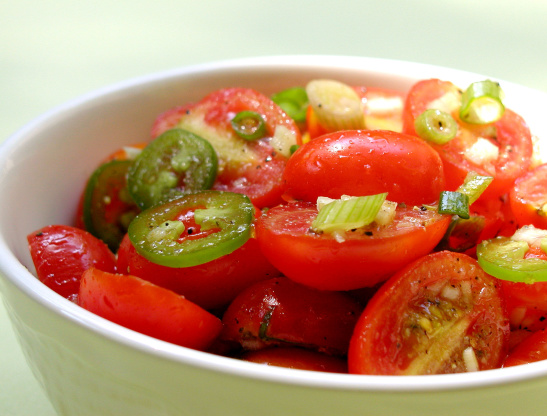 We loved this flavorful summer recipe from the latest issue of Cooking Light. It can be prepared up to two days in advance--the tomatoes will take on more flavor the longer they marinate. I used grape tomatoes, rather than cherry, and substituted white wine vinegar for the white balsamic. If you prefer a milder heat, you will want to seed the pepper.

I harvested the last of my tomatoes earlier this week and prepared this recipe exactly as written. I served the tomatoes as one of the sides to a grilled steak. The recipe is a keeper!
In a large bowl, combine first 4 ingredients.
Stir together remaining ingredients in a small bowl until blended, then pour over tomato mixture; toss to coat.
Chill 1 hour.