Bergy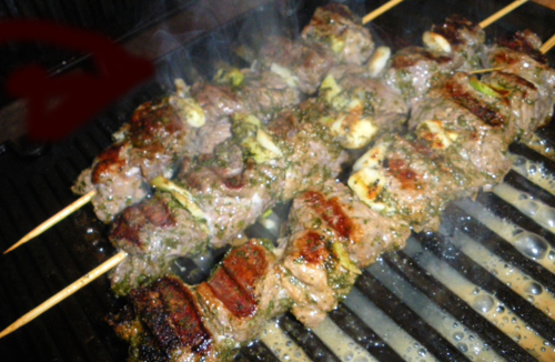 Marinate these a day ahead so the spices can reall penetrate the meat and tenderize it. If eating outside, barbeque for the best flavor. Serve with couscous salad.
Mix all the marinade ingredients together until well blended.
Toss in the lamb, marinade for as long as possible then thread onto 12 skewers.
Cover well and chill until ready to cook.
Grill for 7-10 mins turning frequently until cooked but a little pink in the centre.