Annacia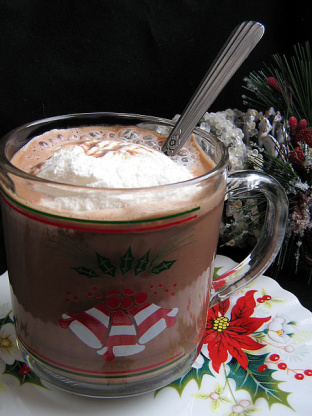 from bon appetit, takes the chill out of shoveling.

This is a warm and comforting drink! It's so thick and rich, and just inhaling the aroma of the spices made me feel very relaxed. I used soy milk and didn't have any cardamom pods so I used 1/2 tsp ground. I think next time I'd use slightly less. I can't wait to to make this next Winter to take away the chill!
bring the first 9 ingredients to a simmer in a large saucepan, stirring until sugar dissolves.
remove from heat and let the flavors blend for 20 minutes.
add cocoa powder and vanilla, return to a simmer, whisking until blended.
pour into 6 cups, over a strainer.
discard spices.