This is my favorite breakfast lately. It leaves me feeling energized. It's particularly good for cold/flu season.
Directions
Cut your grapefruit in half and place each half in a small bowl.
Drizzle agave nectar or honey over each half.
Sprinkle with pumpkin pie spice or cinnamon to taste. Eat with a spoon.
Reviews
Most Helpful
WOW did that cinnamon wake up the flavors in the grapefruit. Absolutely loved it. I had a grapefruit from last week's coop box that needed to be used up prior to receiving this week's delivery so this was perfect. Thanks so much and I doubt I will ever eat grapefruit without spices again!

I had this for my breakfast today and it was so darn good! I normally just sprinkle Stevia over grapefruit and call it a day. This was a terrific variation; simple and using ingredients I always have on hand. Thank you!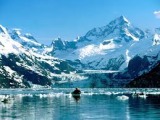 Prose, Yes this does leave me feeling energized and comforted by the warming honey and spices. I used Chinese Five Spice and Cinnamon-Cardamom Honey Cinnamon-Cardamom Honey. Thanks!

Easy Fall Entertaining >