JustJanS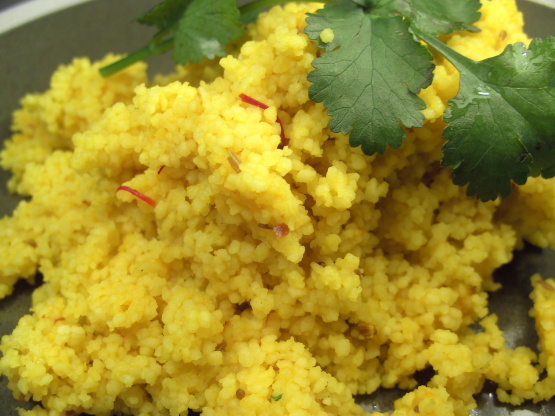 What a great variation on our usual couscous, but still simple to do. I used chicken stock powder rather than salt and my instant couscous had soaked up all the liquid and was tender within three minutes. Thanks for posting as we both really enjoyed it and felt it went so well with our Middle Eastern style chicken.
In a saucepan, stir the cumin over moderately high heat until toasted. Add the water, salt, turmeric, red pepper and saffron and bring to a boil.
Stir in the couscous. Cook, stirring, until the couscous absorbs the water visible on top.
Remove from the heat, cover and let stand until all the liquid is absorbed, about 15 minutes. Fluff with a fork and serve.