Parsley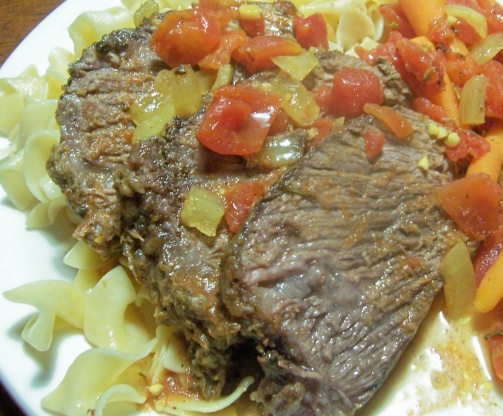 A little different than the usual pot roast, and the crock pot does all the work. The spices add an excellent flavor. I like to serve this over noodles.

This was excellent. Easy to make Flavor was great. Thanks
Place roast in the slow cooker.
In a large bowl, combine the rest of the ingredients and pour over the roast. Cover and cook on low till meat is tender. Discard bay leaf. Thicken cooking juices if desired. Serve over noodles.