Sue Lau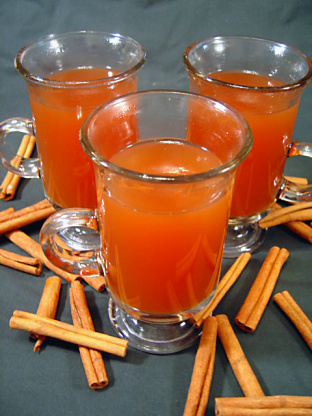 Although most popular in the autumn of the year, I am blessed to live near orchards who offer frozen cider for sale year-long, so this can be a year round treat. If you can't find cider during the off-season, substitute apple juice instead! :)
I made this for my Bunco group. Perfect blend of spices. Just a little tart which is what I like. I let this simmer on low in my crock-pot. Stayed nice and warm and we could serve ourselves. Thanks Sue L.
Mix all ingredients together in a large pan.
Heat over medium-high heat until mixture comes to a boil; reduce heat and simmer 10 minutes.
Remove from heat and serve warm.