Spiced Coffee in the Slow Cooker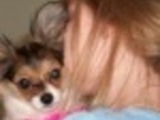 I'm not normally a coffee drinker but I really like this. It works well for holiday open houses and brunches. I leave the anise out because I don't like the taste. This recipe is from Taste of Home Quick Cooking.
Directions
In a 3-qt. slow cooker, combine the coffee, sugar, chocolate syrup and anise extract.
Place cinnamon sticks and cloves in the middle of a coffee filter. Bring filter up around spices and tie with string or secure with rubber band. Add to slow cooker. Cover and cook on low for 2-3 hours.
Discard spice bag. Ladle coffee into mugs; garnish each with a cinnamon stick if desired.
Most Helpful
My guests really enjoyed this! I don't drink coffee, so I'm basing this review on their comments. :) The only change I made was to use 1/2 teaspoon of anise seeds instead of the extract, since that's what I had; I just added them along with the rest of the spices. My four guests polished off all 8 cups, and only one -- my fiance -- thought that the chocolate was not really necessary; he would prefer it without. I can see it working either way, depending on one's tastes. Thanks for an easy, great addition to my drinks cookbook! :)

Made for the *Comfort Cafe* ~ My slow-cooker is very lrg, so I made this on my stovetop, halved the recipe to treat myself & left out the anise as I have never seen it here. This comforted me w/its lovely taste & aroma as I watched my *Football Pool* picks fail me Sat. Thx for sharing this recipe w/us & making my dismal showing pleasurable. :-)

Very nice way to enjoy coffee! I used decaf and also left out the anise. Thanks!