Alia55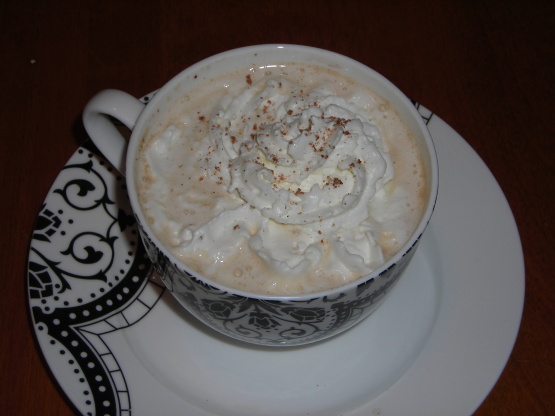 A simple way to make your coffee special.
Combine coffee, cinnamon, and nutmeg into a coffee filter.
Brew with 6 cups of water in a coffeemaker according to manufacturers instructions.
Beat cream, powdered sugar, and nutmeg at high speed with an electric mixer until soft peaks form.
Pour coffee into mugs and top with whipped cream.