rpgaymer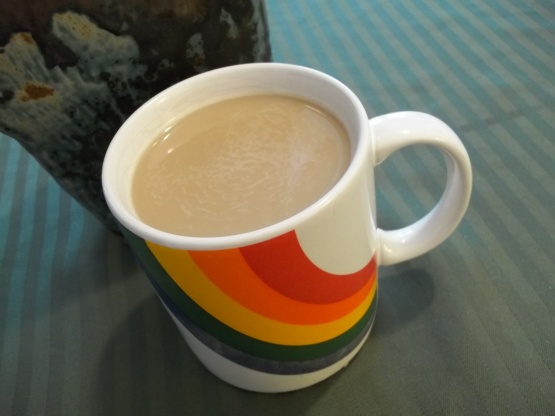 From The Tasty Kitchen site with changes for my taste. This is a little sweeter version, so adjust sweetness to taste. Freezable in ice cube trays.
WOW, I have a new favorite morning tea now. Truly delicious, with the perfect amount of spiciness. I could really taste the peppercorns in the chai. Although I tried the chai with milk the first few times, I drank the rest with water and enjoyed it far more- just a personal preference. Next time I will just mix in the water into the bottle with the chai mixture, and I will be sure to quadruple the amount I make (I doubled the recipe and it still disappeared so quickly!) [Reviewed for BEST OF 2012]
Prepare the spices and the tea; set aside. Bring the water to a boil and remove from heat. Add the spices and the tea bags then allow the mixture to steep for 15 minutes.
Strain the mixture into a 4-cup glass measuring cup or large bowl, discarding the spices. Add the sugar, honey and the vanilla and stir until the sugar has dissolved. Pour the mixture into a jar and store in the refrigerator.
To serve, mix 1 part concentrate with 1 part milk or half-and-half. Heat for a warm beverage or pour over ice to enjoy cold.