Annacia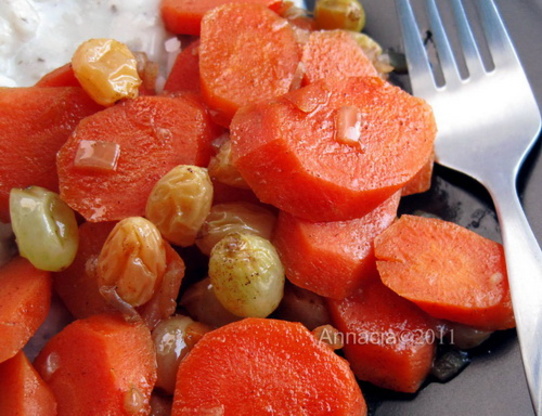 Take a somewhat bland vegetable like carrots, add some raisins & a little spice, and.......

DH and I both loved these. I used Splenda Brown Blend in half the amount ask for and golden raisins and just followed the recipe. I should also say that this can be made a bit ahead I cooked everything to almost the point of adding the brown sugar and then sat the pot aside (covered) for about an hr. When I was ready to finish it up I just reheated, added the Splenda Brown and cooked for about a minute. YUM!
Put all the ingredients EXCEPT brown sugar in a covered, medium saucepan, & cook them all over low heat for 15 minutes, until carrots are tender. Stir occasionally.
Add brown sugar & cook until the sugar dissolves.