Spiced Carrot Salad (Greek)
Bellinda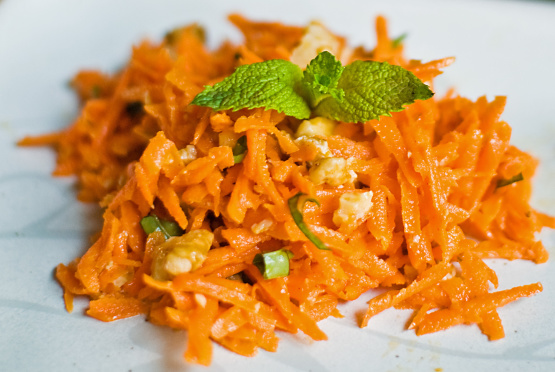 From Chef on a Shoestring's Greek menu. This sounds heavenly with ground walnuts and mint. Easily scaled down or up. Time does not include one hour sitting time.
Shred the carrots.
Combine the carrots, garlic, walnuts, cinnamon, cumin, cayenne, olive oil, lemon juice and salt to taste in a serving bowl.
Cover and let stand for one hour at room temperature or in the refrigerator for up to 8 hours.
Just before serving, toss in the mint and serve.