Mandy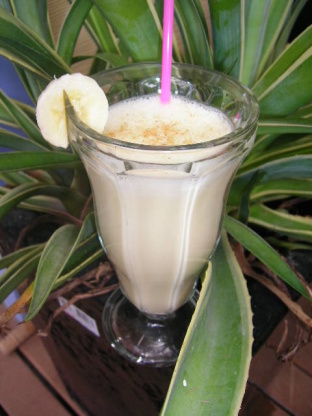 Children of all ages will love this delicious Spiced Banana Milk Shake. With just a little supervision from Mom or Dad, kids can help make this fun treat. Cook time is freeze time.
Peel and cut up banana.
Place in freezer container or bag; freeze about 3 hours or until firm.
Place frozen banana, orange juice, ice cream, vanilla and cinnamon in blender container; cover.
Blend on high speed until smooth.
Pour into glasses.
Garnish with banana slices and additional cinnamon, if desired.