Prep 10 mins
Cook 15 mins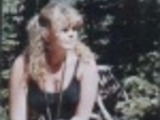 Found this recipe on the internet. Serve it cool or warm. It is pretty easy and tastes good. I have served it warm with vanilla ice cream
Directions
Peel, core, and slice apples.
Place all ingredients in microwave-safe bowl.
Microwave on high for 15 minutes, stirring each 5 minutes.
Reviews
Most Helpful
I served the spiced apples with pork chops to my family and a friend to rave reviews. I added cinnamon and it was delicious. Thank you for sharing this yummy recipe.

I started making these when I was in high school. The family expects it for every holiday, and is disappointed if they aren't part of the menu. I have had many people ask for the recipe...they can't believe how easy it is!
I made this Christmas day on the spur of the moment for a son in law who will not eat our traditional fruit salad. It is a little bit tart and a little bit sweet. He loved it! It was easy and quick to fix...will make again.