Prep 10 mins
Cook 15 mins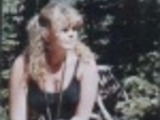 server over ice cream or as a side dish. Found this on a search on the internet. Posted as a recipe request.
Directions
Melt butter in a 2 qt saucepan.
Add and saute apples over med heat for 5 minutes.
Stir in fruit, nuts, salt, and cinnamon.
Add water and cook on high until mixture boils.
Add sugar and reduce heat to med-low.
Simmer for 10.
Most Helpful
This is fabulous, and great during the cold season! I love stuff like this, and I am so glad that this recipe happen to dance my way :-)I used the minimum amount of butter and raisins. Next time I think I may add some pecans to this as well!!! :-) YUM! Thanks! I will be making this again :-)

This was a very good dessert but was very watery! next time when i make it will use less water.

This turned out very delicious! If I were to make it again, I would cut down on the butter and the water. Mine seemed to watery. Maybe I didn't cook it long enough. It's very tasty, even later on, as leftovers.