Spice-Crusted Roasted Butternut Squash
Doris W.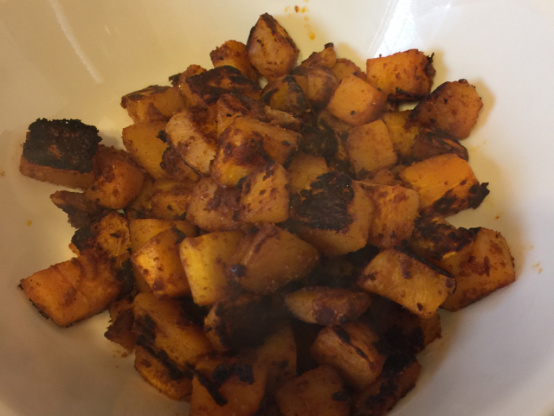 Roasting cut-up vegetables at high heat until lightly carmelized brings out their inherent sweetness. Found this in Cooking Club magazine.
Heat oven to 450*. Spray rimmed baking sheet or roasting pan with cooking spray.
Combine all ingredients except oil in large bowl; toss with oil to coat. Arrange in single layer on baking sheet. Bake 25-35 minutes or until tender and browned in spots, turning several times.