Boomette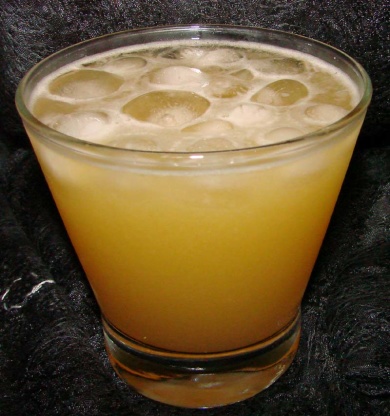 This recipe is adapted from Ryan Magarian, the Seattle-based cocktail consultant behind Liquid Kitchen (www.kathycasey.com/liquid_kitchen). This is a bracingly sweet-tart drink. A sprinkle of nutmeg and a dash of cinnamony Angostura Bitters add layers of complexity to the cocktail.
This is a great cocktail. But for us, we didn't feel the need to add angostura bitters. And I didn't add nutmeg cause it's not something I like. I added more pear juice. I did it for 2 servings and used only 1 quantity for simple syrup (that was perfect). But DH found it sweet. Thanks Annacia. Made for Beverage tag.
In cocktail shaker filled with ice, add rum, pear juice, lime juice, and simple syrup.
Shake vigorously for about 6 seconds, then strain into 6-ounce cocktail glass.
Top with dash bitters and a few gratings nutmeg.