Spezi (German Orange Cola)
loof751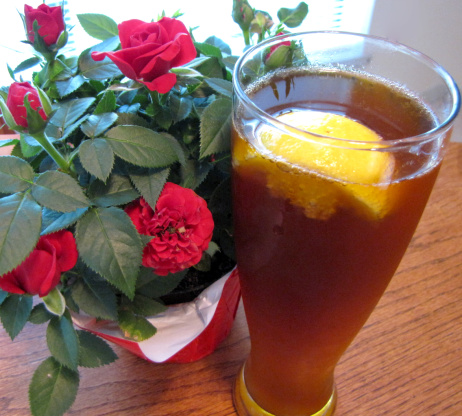 This drink is very popular in Germany but can also be found in Switzerland and Austria. They typically do not use ice in any of their beverages. I have loved this since I was a child. In Germany, Coca-Cola sells Spezi in cans called Mezzo-Mix.
Nice try, but this doesn't fly. German fanta and American fanta are completely different beverages. German fanta is basically carbonated orange juice while American fanta is disgusting cheeto-colored fizz. German orange soda is difficult to find in the US so I was hoping this recipe would have a work around... Obviously, I was wrong. This is not spezi. This is kind of gross.
2

(12 ounce) cans orange soda (Fanta)

2

(12 ounce) cans cola (Coca-Cola)

1

lemon, quartered (or cut into 6 wedges)
In each glass, mix equal parts orange soda and cola. Squeeze the juice of one lemon wedge into each glass. Serve.