NELady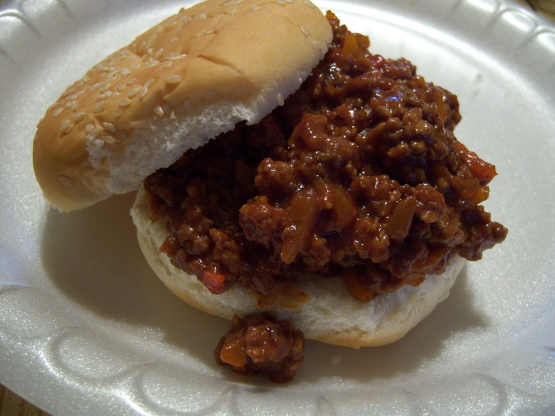 Thsi is a recipe from "Down Home with the Nelley's." Pat said it was created by his daughter, Spenser. I have not tried yet but will soon. It is here for safe keeping.

This was really good. Love the bbq sauce flavor. I added chopped onions with the peppers.........next time I make it I think I will add mushrooms, too.
Heat oil in a large skillet with straight sides. Add the bell peppers and garlic. Saute until tender, about 3 minutes. Season with salt and pepper.
Add the ground beef to the vegetables. Stir and cook about 8 minutes, until the meat is no longer pink and fully cooked.
Add tomato sauce, tomato paste, barbecue sauce, Worcestershire, and hot sauce into the skillet. Stir. Simmer until thickened, about 10 minutes.
Serve on buns with extra sauce.