Spelt Bread (No Dairy) for the Bread Machine - Abm
Annacia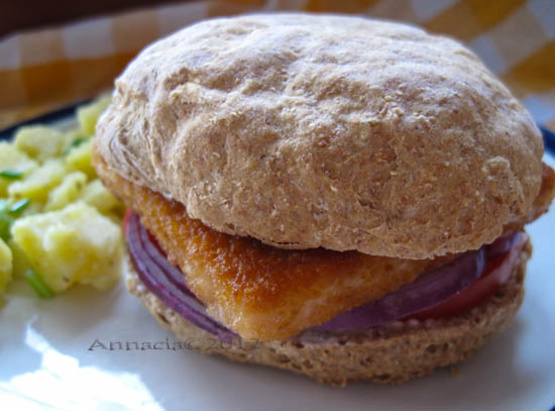 This was the first recipe I used in a bread machine and I'm pretty pleased with the results. The original recipe comes from a local organic flour mill and called for 1 beaten egg, which I replaced with Ener-g.

What a lovely bread. It has a very thin crisp crust and a moist soft inside. I thought that I had enough spelt but was a bit short so I made up the difference with about 1/3 cup of kamut. I used the dough cycle and made buns because it's hard for me to use a loaf before it goes off. This has been added to my make again list. :D
Add ingredients to machine's mixing pan in the order listed.
Use 2 lb loaf setting, for whole wheat. Altho, I find the basic setting on mine works well with the light spelt. My machine also comes close to burning the bottom so I set the browning to light. You know your settings best.
Let the loaf rest on a cooling rack for 15 minutes before slicing.