Prep 30 mins
Cook 20 mins
This is my Grandad's recipe for bread, normally it calls for half white flour and half whole wheat flour, but as my son has a wheat allergy, I substituted both flours for Spelt flour. Spelt flour is an ancient grain and can be used in place of white flour. It can be found in most Health food stores. Enjoy! Editor's Note: Spelt is an ancient wheat that has recently been marketed as safe for wheat-allergic individuals. Wheat-allergic patients can react to spelt as they do to common wheat. Please consult with your health care provider to ensure spelt is appropriate for you.
Directions
In a cup, combine 3/4 cup of warm water, 1/4 cup of honey and 2 tbsp of yeast. Set aside.
In a large bowl, combine 2 2/3 cup of warm water, salt and oil.
Add half flour and yeast mixture.
Stir well.
Add remaining flour and knead for about 8 to 10 minutes.
Preheat oven to 200 degrees Fahrenheit (95C) and then turn off.
Grease an ovenproof bowl and place dough in it. Let rise in oven. Punch dough down.
Divide into three, place into three greased loaf pans, poke holes in loaves and let rise again.
Bake 425 degrees Fahrenheit (220C) for 20-25 minutes.
Most Helpful
This bread turned out GREAT!!! Two large loaves of bread and used the third dough to make braided sausage bread. I did add three large pinches of granulated lecithin to the water in the bowl step #2. I did the 5 cups whole spelt and 4 cups white spelt sifted. Kneaded only 5mins. because dough was ready and spelt is very touchy about being over kneaded.The best spelt bread recipe I've made. This recipe does not deserve the two star rating just because wheat-allergy statement recipe. The poster makes it very clear to be responsible for your own health and ask the Dr. I would give this recipe more than 5 stars if possible 10 stars!!
This is a great recipe for beginners. The dough is so easily workable. The first time I made it with all spelt flour and it was so easy to work with. However, the finished product was a bit on the crumbly side. The second time I used this recipe I used half spelt and half bread flour and the finished product was Awesome!! Thanks so much for this great recipe.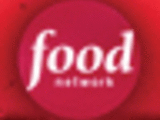 What an experiment! I really didn't know how to rate this - so I could only rate on my experience - however it may be down to the chef and not so much the recipe. I decided to go with the full batch in trying this recipe this morning. Unfortunately my experience was almost exactly the same as that of Spirit'to. With 9 cups of flour the dough was more like sticky battter, so I had to add about 2 more cups to get it to firm up a bit. It was still not anything you could knead (I was using a stand mixer). At the end of the day it did sort of work out. I managed to get some dough into my loaf tins and it rose really well. I'm wondering if there must be something we're doing wrong because others have had such great success with this. Perhaps because I used light spelt and not whole grain spelt? Any suggestions on that would be appreciated because I'd like to try again - still on a quest for the perfect spelt bread recipe. Another note...be sure to really oil and flour your loaf tins, I had the hardest time getting them out and ruined one loaf, although you can't tell by my picture. That's OK, we'll just pull the loaf apart and eat with soup because the final product is quite nice.