3 Reviews
Baked this for a Balinese dinner and it was winner.
Rita, I haven't made this but picked it up when you answered a question in Q & A and posted the link. I simply HAVE to tell you that this is a splendid recipe: easy enough to see when just reading it. With just husband and me in the house, I cannot promise to make it, but I am saving it. With our Dutch colonial heritage in South Africa, I am amazed it is not known here!! The spices are right up our SA alley! If I find an excuse, I'm making this. For now, I'm saving it to my Main cookbook. Great, and so original -- a rare commodity in recipes these days!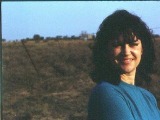 I did half the recipe as an experiment as I've a very small (around 10cm) round springform pan. I mixed all the spices into the flour and it still worked in forming thin layers. It's lovely to finally cut the cake and see the delicate layers. Don't be afraid to increase the amount of spices. I found that each layer took 4 minutes to turn brown even at 200 degrees C. Perhaps the cake would be more moist if it's fewer minutes under a hotter broiler. It's a delicious spice cake that looks oh-so-good!
Spekkoek (Lapis Legit)